This summer, the Dulwich Pavilion returns with The Colour Palace, created by Pricegore architects and designer Yinka Ilori.
Free and open to the public throughout the summer months, The Colour Palace is a fusion of West African and European influences, inspired by the buzz of fabric markets in Lagos, Nigeria, and incorporating symmetry, curves and right-angles – all elements present in Sir John Soane's iconic 1811 design of the Gallery. On each side of the Pavilion, brightly coloured timber slats create layers that shift when viewed from different angles, bringing the Gallery's grounds into technicolour life.
From left: Dingle Price, Yinka Ilori and Alex Gore
The structure
The Colour Palace is a 10 metre high cube with a bold geometric pattern, standing on four huge red cylinders. At its core is an atrium, creating an arena where visitors can view the structure from many different perspectives, including from an interior raised viewing platform.
In partnership with the London Festival of Architecture 2019 

Help us build The Colour Palace
We need your help to raise the final £20,000 needed to build this palace for the people in summer 2019, through the Art Fund's Art Happens crowdfunding platform. Find out how you can help on the Art Happens website.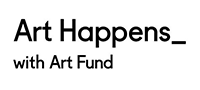 Supported by the Graham Foundation for Advanced Studies in the Fine Arts and Official Paint Partner, Mylands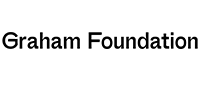 Structural Engineers


Related events