Journeys: Word of Mouth (Postponed)
We're joined by a host of talented spoken word artists on the closing night of our Journeys display, to perform works exploring migration, identity, nationality and wellbeing.
Line up to include 
Jaspreet Kaur (Behind the Netra)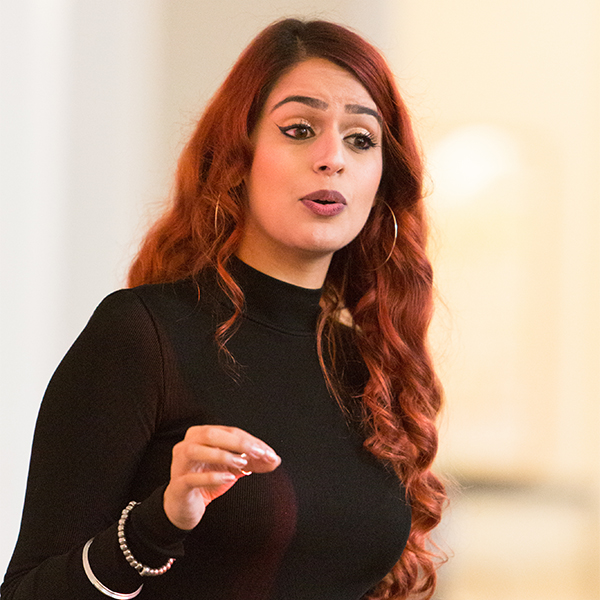 Jaspreet is an award-winning spoken word artist and History teacher, focussing on gender issues, mental health stigma and the postcolonial immigrant experience. Jaspreet works with national governments, corporations and charities such as TED and the United Nations using her poetry to inspire and drive social change. Her TEDx talk, How Poetry Saved My Life is one of many examples of this. She is also an avid humanitarian and is an ambassador for Binti International and Time to Change.  
Akila Richards 
Akila Richards is a published writer, poet and spoken word artist. Some of her writing gives voice to the Black German experience. Her anthology project with diverse women writers resulted in Ink On My Lips publication by Waterloo Press. Peepal Tree Press published her latest short story Secret Chamber in the Closure anthology and her poems The Givers and Al zhei mer were published in Filigree of Black British Contemporary Poetry. You can listen to Akila's soundscape New Grounding in the Journeys audio guide. 
Journeys is supported by The National Lottery Heritage Fund