Five Questions: Sasha Siem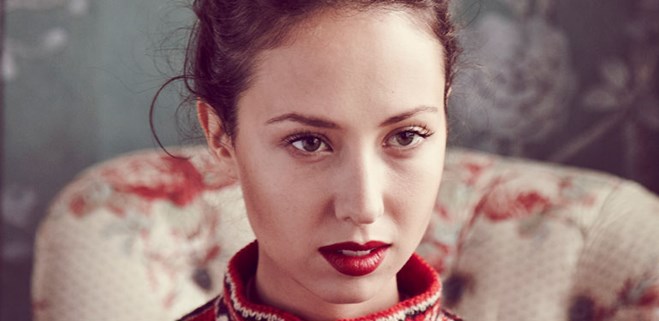 In the summer after Sasha Siem finished her first album Most Of The Boys, the Anglo-Norwegian singer, composer and multi-instrumentalist decided to investigate her father's family's roots in the far north of Norway. Her grandmother had recently passed away, and Siem wanted to connect with her by visiting old family haunts. In the process, she discovered a connection with the Sami, the indigenous people of Northern Scandinavia. 
We caught up with Sasha ahead of her performances at the Gallery this weekend, to find out more about her experience of Norway and how it has influenced her music.
How did your trip to Norway inspire your newest album Bird Burning?
I've been going to Norway since I was born but after the passing of my Bestemor (grandmother), I was interested to explore her birthplace in the far North. Visiting the home where she was born and the graves of her ancestors was touching and connected me to the journey of birth and death and rebirth that we all cycle through. Bird Burning began there.
What did you learn about the ancient traditions of the Sami people?
I was transfigured by their approach to music making. I was led to the legendary Sami musician Mari Boine who explained that the Sami people believe in the power of music as a tool to invoke. Rather than singing about a particular subject, they sing the subject into the room!
How has your music evolved and changed over time?
I began writing songs as a child. Gradually my deepening study of music led me to a more self-conscious approach to composition. I questioned what I was making and why; music making became more intellectual than instinctual. Now I hope I'm marrying the two.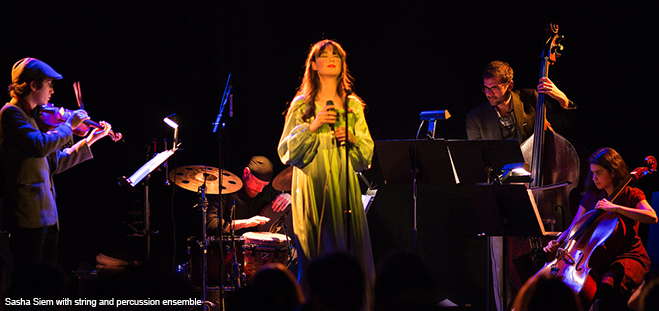 How did recording your current album in Iceland influence your work?
Iceland is magical and I was blessed to experience much of its wondrous otherworldliness while I was there. There is simultaneously a gentleness and a terrifying power to the nature which effects everything. The Northern Lights came out on the night we finished the album which was spectacular.
Do you see yourself returning to your Scandinavian roots in the future to create music?
It's not so much a case of returning to my roots anymore; they are within me and unavoidable. I believe that we all need roots to nourish us and to connect us with the earth and our particular place in it. Like a tree, the more deeply rooted, the more we can reach "for the sky"- beyond form. Creation for me is an act of reaching as far as I can beyond the familiar, being ready to receive what emerges and drawing it back down to earth, into form. 
Sasha Siem is headlining two Scandinights this weekend, along with Norwegian singers, Siv Jakobsen and EERA. Click here to find out more and book tickets.