Children at King's College Hospital are first to visit Dulwich in Virtual Reality!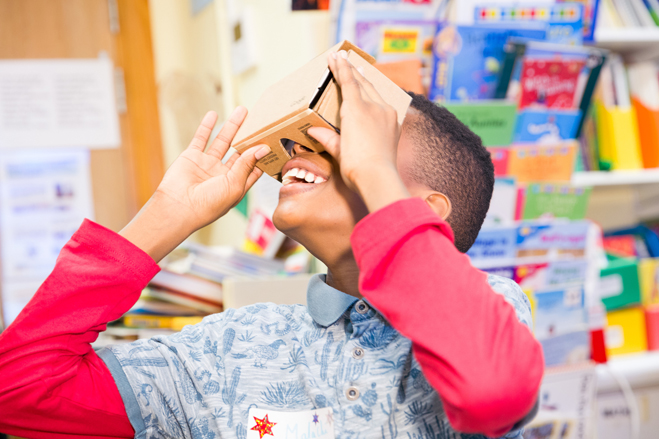 The secret's out! Over the past year we've been working with the Google Cultural Institute to build a wholly emersive, virtual reality experience of Dulwich Picture Gallery, which anyone, anywhere can access using their smartphone and Google Cardboard. We're thrilled to be the first UK institution to partner with Google to provide the technology which is ideal for those cannot access the Gallery. 
Young patients at King's College Hospital, London, were the first to visit Dulwich Picture Gallery in virtual reality via the new Cardboard tour. Children at the Hospital Schoolroom and on the Rays of Sunshine ward tried out the virtual reality as part of an outreach session designed by the our Learning team and with help from their school teacher.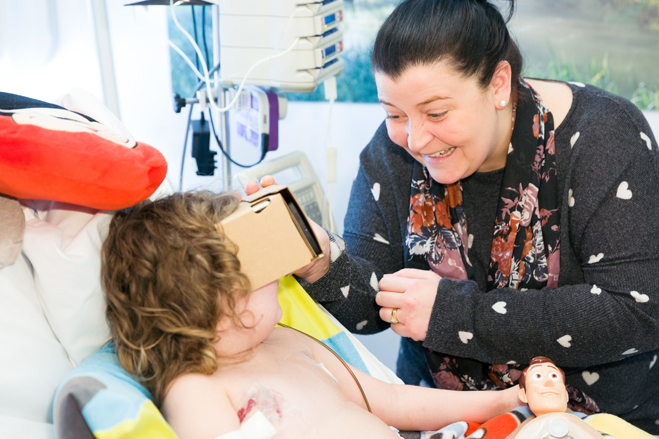 Mirroring a typical visit to the Gallery, the tour begins outside the main entrance after which users can enter to explore the striking enfilade and adjoining rooms as well as the dramatic surroundings of the Gallery's mausoleum where its founders are buried. Additional information on key paintings is also included and accompanying audio highlights interesting facts from the Gallery's rich 200-year history. 
The tour was developed using Street View technology. From today anyone with a Google Cardboard and Android phone can experience the tour by downloading the Gallery's new app Dulwich Picture Gallery on the Google Play Store