Open Exhibition: winner of the People's Prize announced!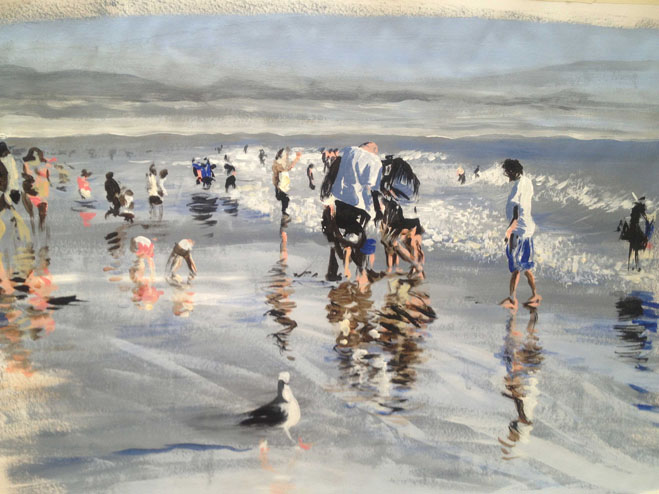 Klara Brunhuber, Pismo Beach, Acrylic, 70 x 100 x 3 cm
We are delighted to announce that Klara Brunnhuber is the winner of the People's Prize for the 2014 Open Exhibition, organised by the Friends of Dulwich Picture Gallery.
Her painting Pismo Beach won the favour of the public who voted throughout the exhibition by ballot. Coming at a very close 2nd and 3rd place are Liz Charsley-Jory with Ravensbourne River, Ladywell and Julian Day with Last potato supper.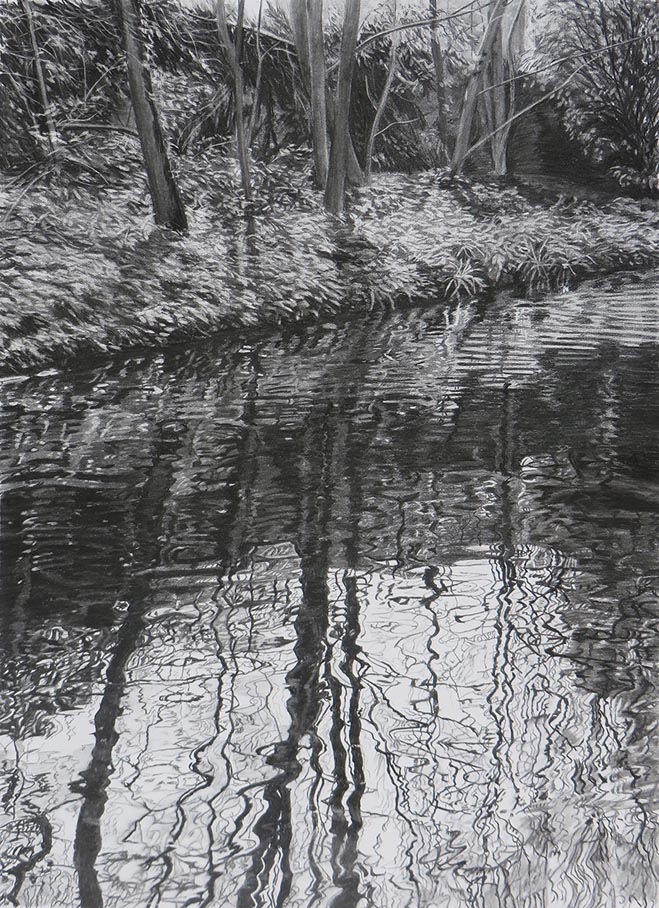 Liz Charsley, Ravensbourne River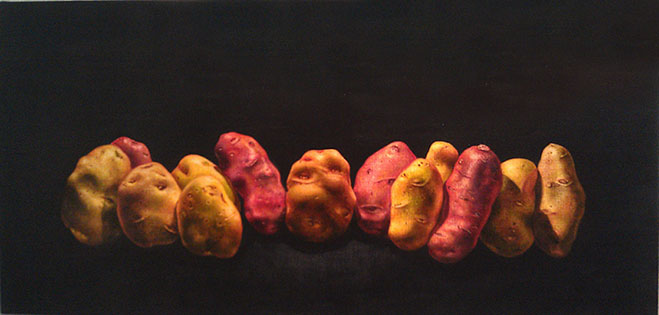 Julian Day, Last Potato Supper 
The exhibition ran from 30 September to 12 October 2014 and celebrated the 60th Anniversary of the Friends of Dulwich Picture Gallery. It was a unique opportunity for the public to have work shown at the world's very first purpose-built public art gallery. A staggering 569 artworks were submitted by 230 artists. The chosen 173 works which were displayed for sale were carefully selected by a panel of judges led by The Sackler Director of the Gallery, Ian A.C. Dejardin.
Dulwich would like to thank all entrants and contributors who helped to make the exhibition a huge success.